Lawless Publications | Think different, act different
Dele Ogun is a publisher of non-fiction who began life as a City lawyer. He was introduced to publishing by John Coleman, the publisher of New European Publications, after that company published his autobiographical work, The Law, The Lawyers and The Lawless in 2009.
In 2011 Dele published the Reverend John Papworth's Why Schools of Economics Should be Closed Down under the imprint Arbuckle Books, followed by his own titles, Ostrich Nation, A Fatherless People, Oyinbo Came to Africa and A Slave Ship Called Jesus. The latest addition to his catalogue is an autobiographical work by Evelyn Ene, The Life and Times of Mrs Evelyn Ene. He is currently working on a new title written by a retired British colonial officer.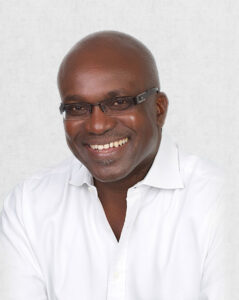 Esther Ogun combines her role as the Managing Director of Lawless Publications with her practice as a Notary Public and Solicitor.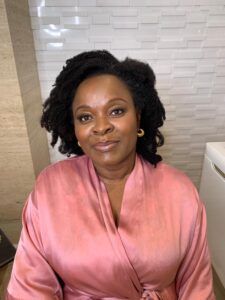 Managed by Focus Advanced Publishing Software®
Our back-office is managed by Focus Advanced Publishing Software ®, a publishing industry supply chain software containing a Complete Accounting and Management Software Solution for managing publishing or a book distribution business.
It offers the following tools:
Advanced Accounting System – structured accounting enabled.
Royalty and Rights Management –  auto-calculation of  royalty statements (single or multi-title) and author statement of account are sent by email as PDFs to authors and beneficiaries.
Consignment and Stock Control – to monitor stock levels at various warehouse/consignee locations and for importing sales from Amazon, WH Smith, Overseas distributors, Consignee locations etc.
Invoicing System – compatible with the Publishing Industry requirements
Electronic Data Interchange (EDI) –  electronic orders, invoices, credit notes, acknowledgment, delivery notes, and ASNs
ONIX – for timely delivery of title changes to partners
Editorial and Production Module – contains user-definable and workflow-driven progress tracking from proposal to the product; each workflow node is capable of emailing unlimited alerts, mail merged documents, notifications, auto-assigning of ISBN, and auto-creation of product forms.
Multi-warehouse locations.
Multi-currency
Marketing and PR – to provide market intelligence of who is buying what, so that, more of the same may be sold to them
FOCUS (WINDOWS-SERVICE) SCHEDULER – for hands-free reporting scheduled time and date to specify members of staff and to power automated activities.
RICH REPORT LIBRARY – across all modules.
For further detailed information on the system please visit our website at www.focusservices.co.uk or click on the logo.